1 tagged article accusation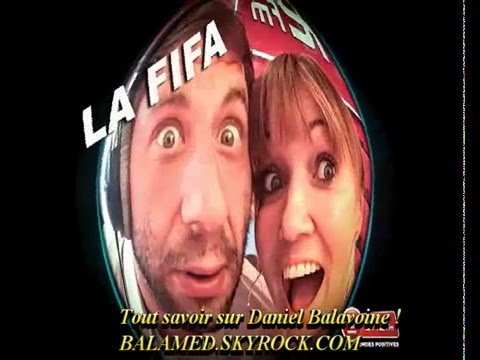 L'Équipe du Matin parodie la chanson de Daniel Balavoine et en fait LA FIFA!
The morning team parody song of Balavoine and in fact the FIFA!
Lors des accusations de corruption impliquant la

Fifa

, L'équipe du matin a fait une petite chanson parodique à écouter sans modération!

Vidéo également disponible sur le lien suivant :
http://www.dailymotion.com/video/x3hyj5f
A SAVOIR :
Cette parodie n'est pas du ressort du blog BALAMED. Seul le montage vidéo dépend du blog.
Source : onefm (Site musicale situé à Genève)
TOUT SAVOIR SUR DANIEL BALAVOINE / EVERY KNOWLEDGE ON DANIEL BALAVOINE :
http://balamed.skyrock.mobi/
http://www.facebook.com/balavoine.daniel
http://www.youtube.com/user/BALAMED (+ de 300 vidéos sur la chaine Youtube)
http://www.dailymotion.com/BALAMED (+ de 250 vidéos sur la chaine Dailymotion)
http://balamedvideo.blogspot.fr/
Tags : Emissions - L'Equipe du Matin - Parodie - chanson - Balavoine - L'Aziza - La Fifa - L'Equipe Morning parody - song - L'Aziza - FIFA - accusation - corruption